Collabustration
Collabustrations: Joint projects of a very talented drawer and his mom.
First post of collabustration – where the kid draws and I color. Or I draw and he erases and improves it. Or whatever that makes us happy. This crab is pure joy!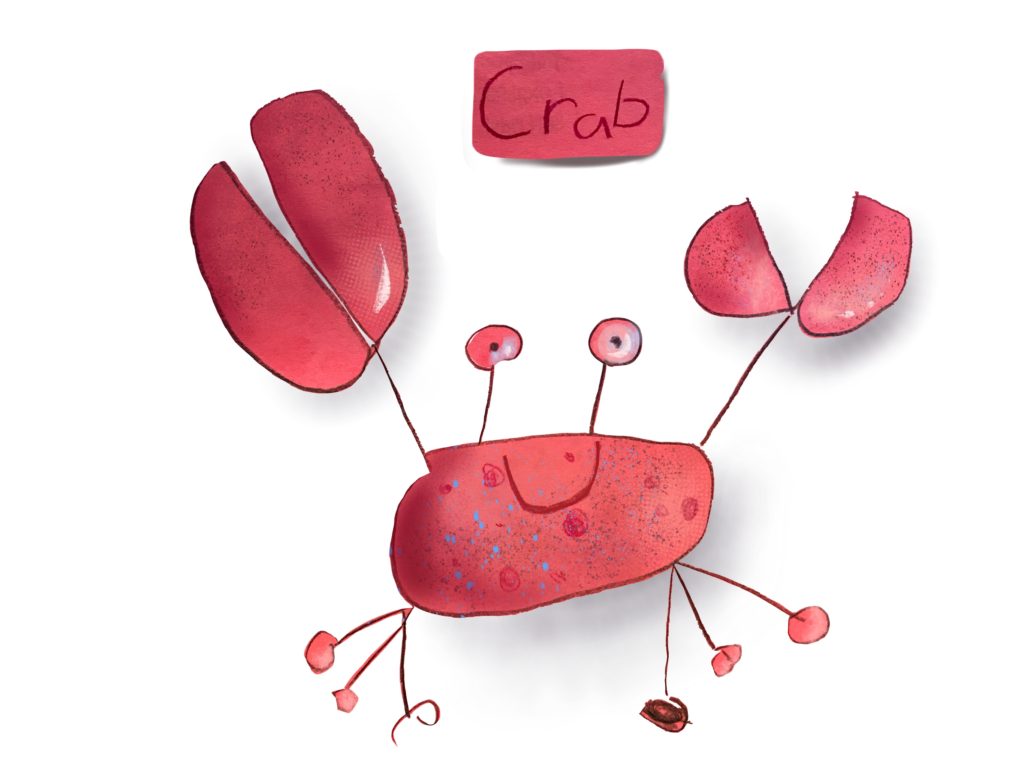 Mixed media: watercolor pencil on back of kids' menu, colored on iPad.
Second post is the featured image. Mixed media, graphite pencil, watercolor pencil, Procreate app