about uma
Uma at work by Laurie Wigham. Click on image to see her Facebook page.

Always relegated to being just a hobby, painting has achieved a pivotal role in my life since April 2009. It is my tool to having a balanced life – it rejuvenates and unwinds me. It lets me be among more sensitive and extraordinarily gifted people. But that's all for me. With my paintings, I hope to share with you an emotion, a mood, a story which you – the onlooker – continue when you let your inward eye complete the picture.
When I am not painting or sketching, I am either watching art, playing with my kids, solving engineering problems, gardening, hiking or swimming.
My cherubs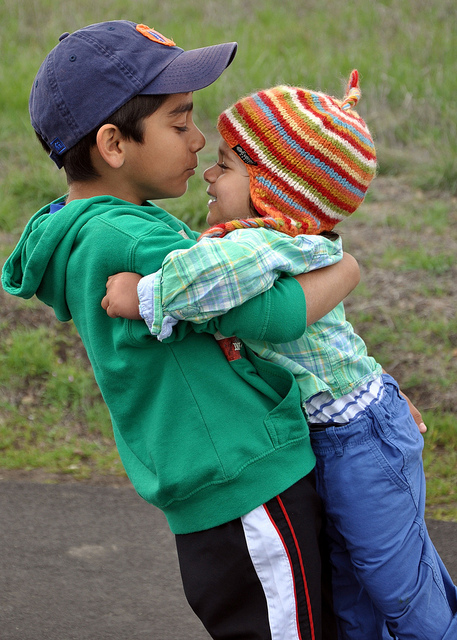 Education formal and otherwise:
Scholarship and tutelage from Master Painter Jerry Stitt, May 2010
Took my first watercolor workshop from watercolor guru, Mr. Alvaro Castagnet, April 2014 and 2016, followed by a week with Mr. Charles Reid in May 2015 and Mr. J. Zbukvic in September 2015.
Rest of the painting study is self motivated but highly influenced by the art I see and the scenes I come across.
Formal education- M.S. in Electrical Engineering, Stanford University
Workshops conducted by me:
2018, February: A collaborative workshop brewing. If interested in a multi day/multi week deep workshop that pushes boundaries, please send me a note.
2017, Nov 30, Sketch walk at the Apple Union Square Store, SF (Sign up here)
2017, October 20-21,

Blurred Lines: An extended version

, San Francisco.
2017, September 22-23, Blurred Lines: An extended version, 

San Francisco.

2017, July 26 – 29,

Blurred Lines

: Atmospheric Watercolor Sketches With Edge Variety, USK International Symposium, Chicago
2017, May 13,

Urban Landscape

: How to do a quick capture.
2017, May 11-12,

Urban Landscape

: How to do a quick capture.
Awards & Exhibits:
2017, Viewers choice award + Third Place Ribbon at the Benicia Plein Air paint-out, Benicia, CA
2017, Juried into Triton Statewide 2-D Salon, Santa Clara, CA
2016, Juried into California Watercolor Association, National Juried Exhibit, Pleasanton.
2016, Juried into Valley of Hearts show, Filoli Gardens, Woodside.
2015, Viewers choice award at the SCVWS Annual Member show.
2015, Second place award at the SCVWS Annual Member show.
2014, Lead & curated the Holiday Show of 30+ different artists and 8+ media at Gallery House, Palo Alto
2014, Choice, joint show at Gallery House, Palo Alto.
2014, L'Eau en Couleurs, International Watercolor Biennial, Belgium, a juried international exhibit.
2014, Watercolor USA, National Juried Exhibit in Springfield Missouri.
2013, Third place award at SCVWS Annual Member show.
2013, First professional solo show at Gallery House, Palo Alto
2012, First place award, Plein Air painting competition, SCVWS
2012, Juried into Think Small, Paint Big, Pacific Art League
2012, Juried into Gallery House, Palo Alto, the Bay Area's oldest cooperative gallery.
2011, Awarded at the SCVWS Annual Member show.
2011, Silicon Valley Open Studio
2011, Missouri National Watercolor Exhibit, national juried exhibit.
2010, Triton Museums's Statewide Watercolor competition and exhibition.
2010, Received a scholarship from Master painter Jerry Stitt, AWS, NWS, Summer 2010.
Demonstrations:
2017 July 27, Abstraction in Watercolors, Chicago
2016 East Valley Artists, San Jose, June 16
2014, Los Altos Art Club, June 9
2014, Talk Art, A Mid-Peninsula Community Studio production, interview and demonstration.
2013, Campbell Art Guild
2013, Silicon Valley Artist
2013, Gallery House, Palo Alto, March 30
2012, Los Altos Art Club, Sept 10
Publications:
2017, three portraits included in the book Portrait Revolution, sold on Amazon.
Review of painting Ana Nuevo Hike for Watercolor USA 2014 by Ms. J. Gardner for local newspapers of Springfield, MO
Behind the Scenes: The Story of Unsung Sketches, a book on how to fit sketching in your busy lives and why. Contains sketches from Uma's sketchbooks and shares her personal experiences.
2013, Featured artist for Downtown LA Life magazine, an online contemporary art publication.
2013, Mercury News, solo show reviewed by Ms. Bobby Zanardi.