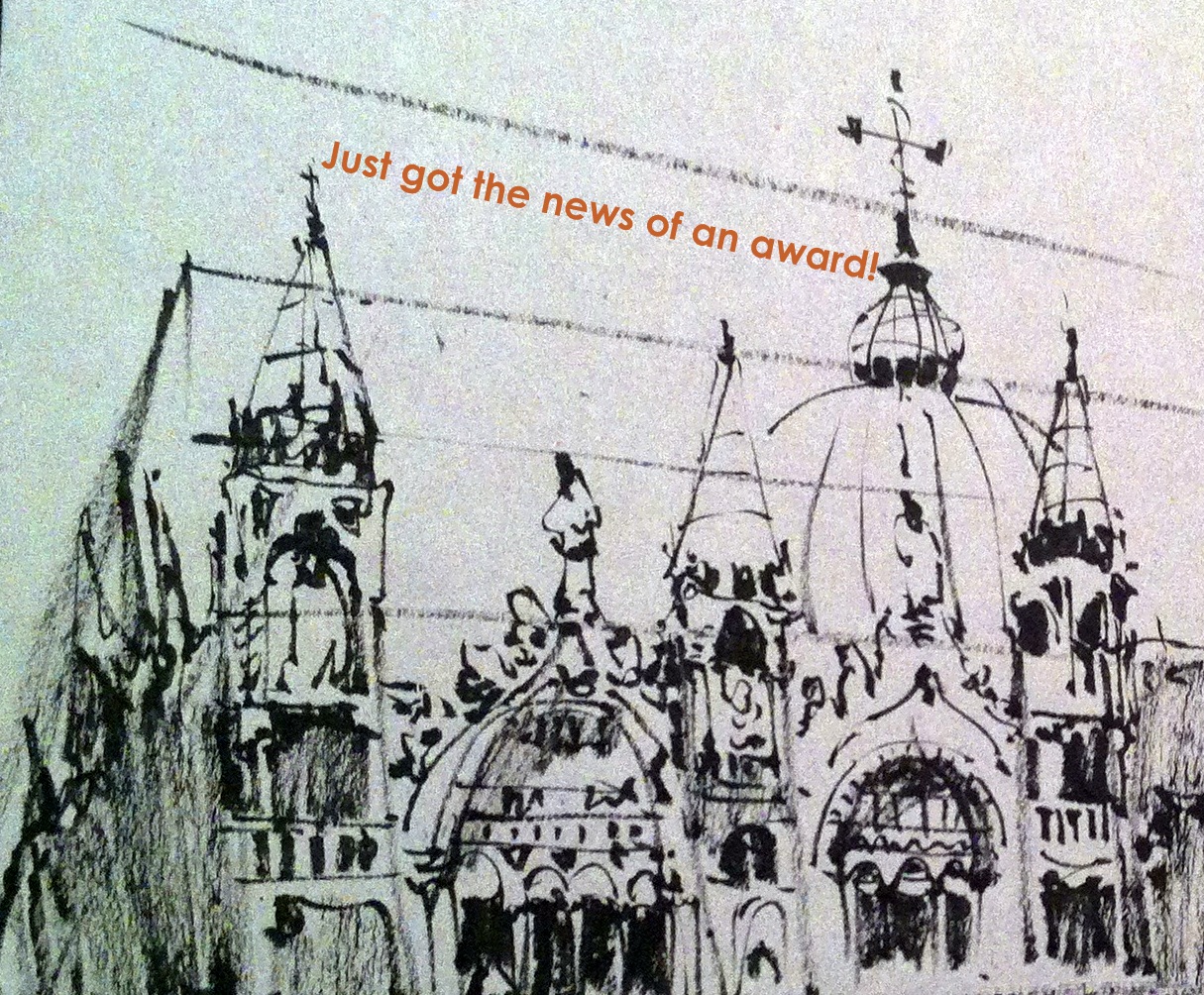 While working on the above practice sketch, got an email to announce that my painting 'Heavens are pouring ' won an award. It could be just a special mention or it could be a coveted medal, will know at the artists' reception only. It would be fun to have friends and fans join to see the collection of beautiful works by almost 50 artists-
Reception: Oct 5, 1:30p – 3pm
Santa Clara Watercolor Society's Annual Show,
Rose Shenson Community Gallery at the Triton Museum of Art
Santa Clara.
Juror: Jean Warren.