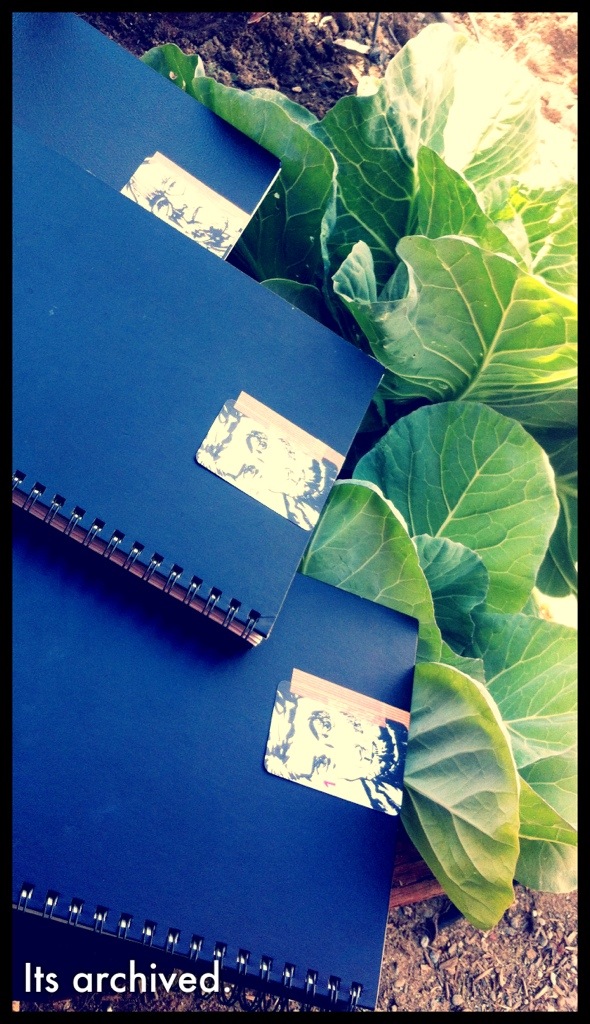 Results of consistency, L to R: Study Books May 2010-May 2014, Cabbage 2014
I baby my study books. Every time one is finished, it gets archived, a self satisfying ritual I've come up with. The book gets a uniform look with a business card on the outside so that in case it were to get lost the owner is notified, on the inside page, the start and end dates get penned in permanent ink. Then, all the ones prior to the current book come out and I peruse through them half gloating, half amused but always completely refreshed. The books are very personal and by being that, they tell you your artistic journey to you. You see your struggles and the successes, draw lessons and energy for one more of these study books. This part is the highlight of ending one. Being an engineer by religion, I gather statistics too and try to correlate data e.g. number of sketches to number of frame worthy paintings and having made no correlation, I retire these books back to their place of archival – the garage.
Until May 22, when my Study Book #4 arrives, I will just paint more to get over #3.