It's with immense pleasure that I look upon all my study books when I catalog new ones. I find it very amusing that I feel no shame in indulging in this narcissistic ritual and that I rather enjoy the roller coaster of flipping through the pages that remind me 'I painted profiles more, I painted skies wonderfully, I couldn't paint skies at all, Look at those proportions, Oh! Where's that pigment now?' and so on.
I see that in every study book, there is a sketch of my family embedded several times – obviously since study books are the workhorses when models and time to spare are rare.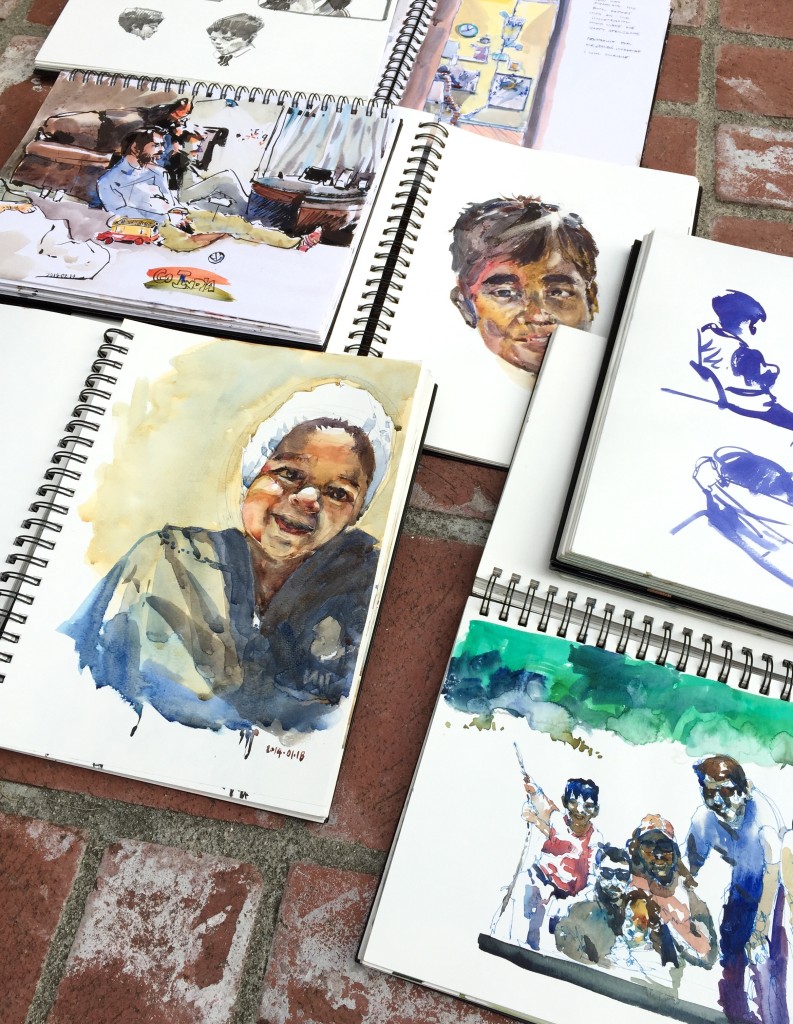 Showing off one page of each of the seven sketch books bearing a landscape or a cityscape.