Collabustrations: Joint projects of a very talented drawer and his mom.
First post of collabustration
– where the kid draws and I color. Or I draw and he erases and improves it. Or whatever that makes us happy. This crab is pure joy!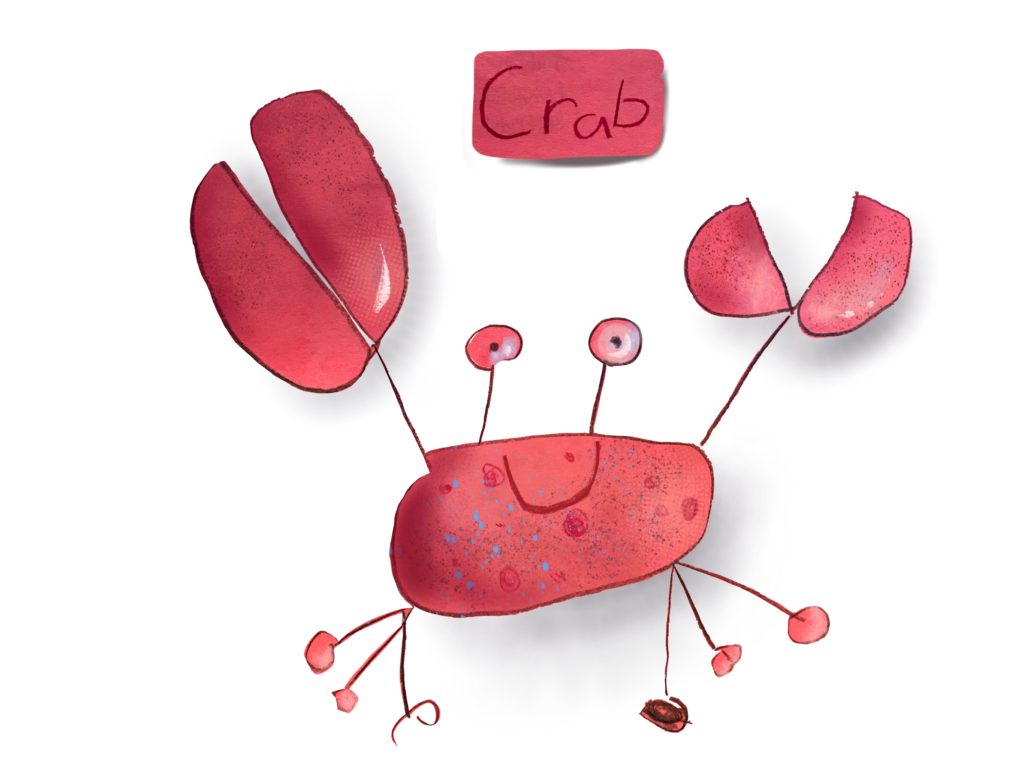 Mixed media: watercolor pencil on back of kids' menu, colored on iPad.
Second post is the featured image. Mixed media, graphite pencil, watercolor pencil, Procreate app
Third in line is this drawing of unknown creatures zapping each other.