Yosemite, Once Again
One can never have enough of this park. Every time you visit it, the urge to shoot every frame rises within you. It's followed by immense awe of those who have preserved it for generations to enjoy and gratitude for those who strive to keep Yosemite wild and undeveloped.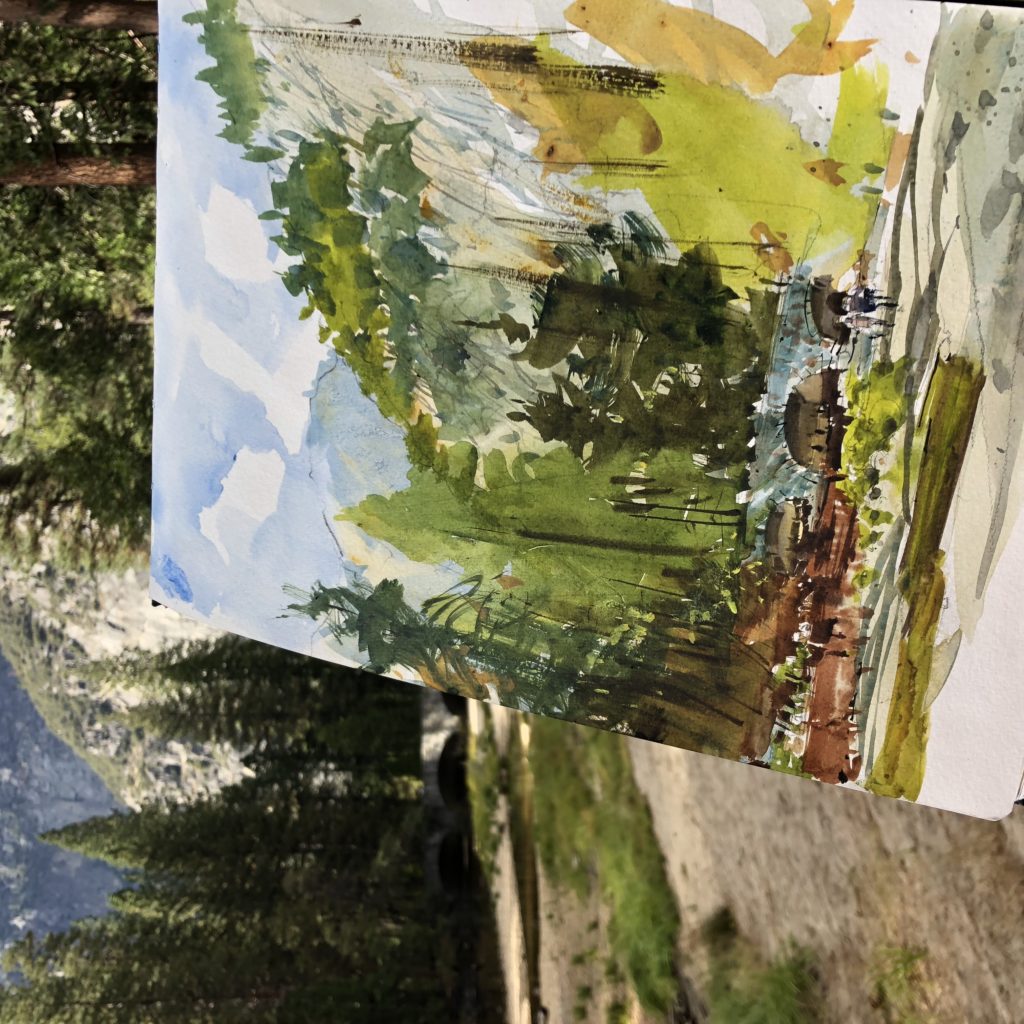 We stayed in a AirBnb within the park this time – we had family visiting from out of the country and this was their first visit to Yosemite. We hit the usual spots – The Valley, the visitor Center on day one. One quick sketch in the valley before calling it a day. That evening, we ate the food we had prepared at home and bought along and toasted with a vino verde from Portugal. Kids and adults played apples to apples but some cheating on someone's part led to tears and the cards being strewn all over.
Next day early morning, my cousin and I got up and drove to Tunnel View to see the sunrise in the valley. We thought we would be the only people there – nah! There was a string of photographers already lined up to take the same shot as us. It was amusing to see a string of people intent on shooting the right frame at the right time. I on the other hand, started drawing on my iPad until I had to put the fingers in my mouth to warm them up. Of course, I had packed well – but forgot to get gloves, hand warmers, scarf from the rental house into the car this morning. Sigh.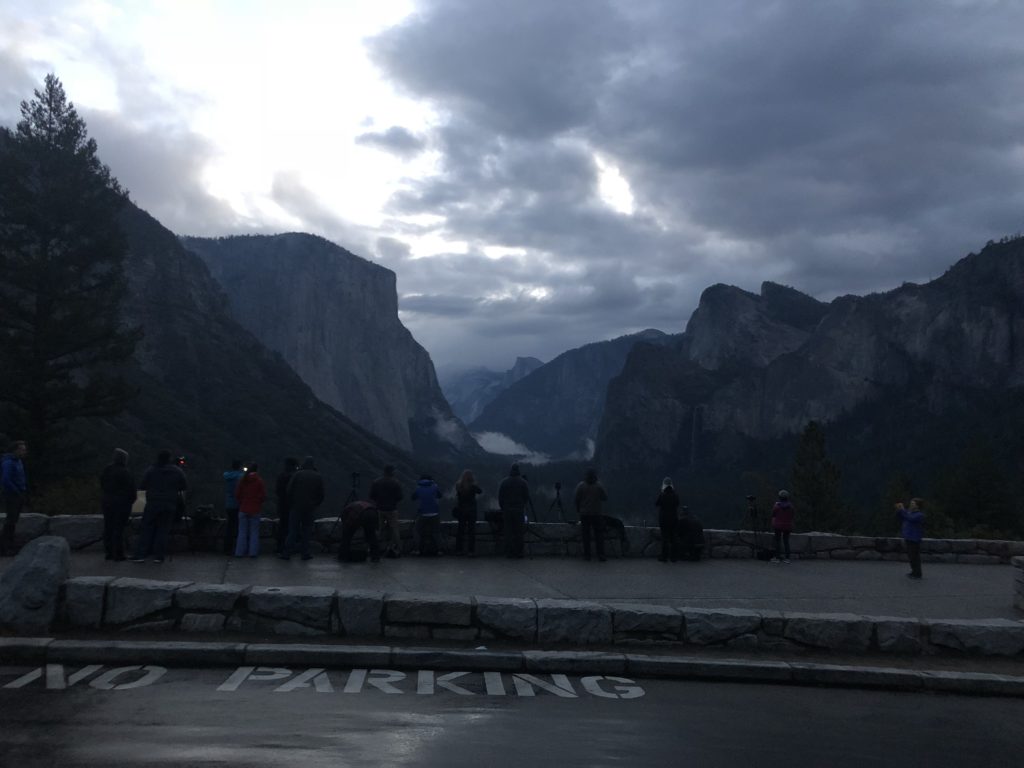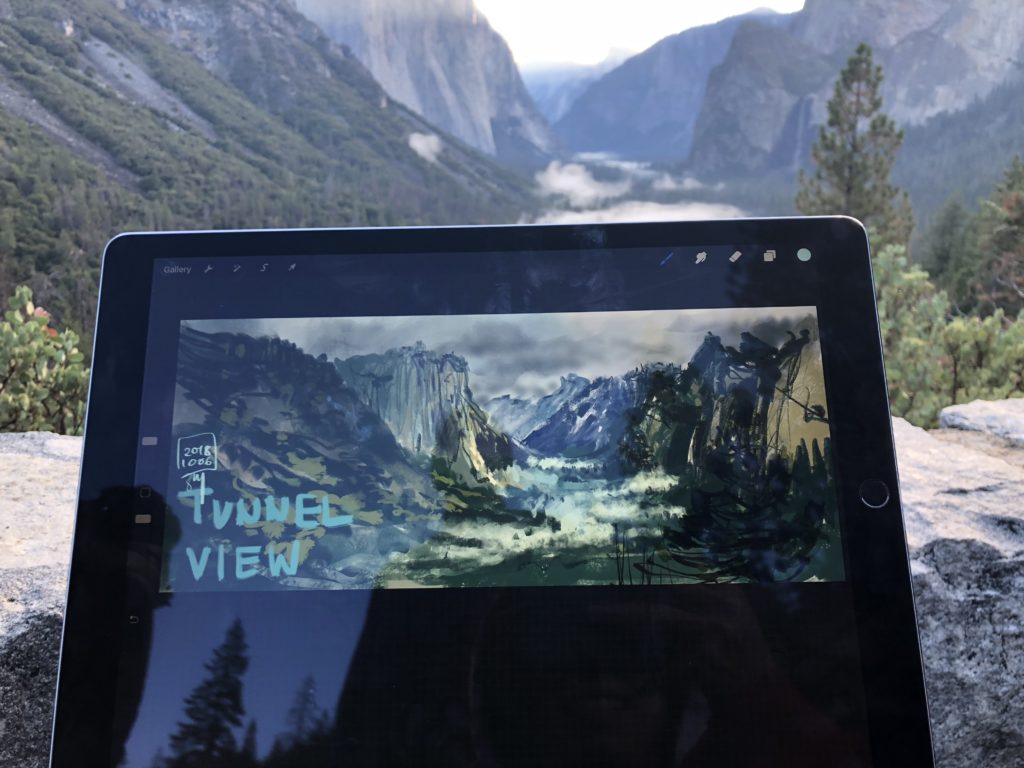 We filled up gas, got some coffee and headed with the whole family caravan to Toulomne Meadows. The only grill was closed but we had enough leftovers to manage the afternoon. Another sketch of the yellow foliage and blue foliage made it feel like I had finally had a wholesome sketch to work with.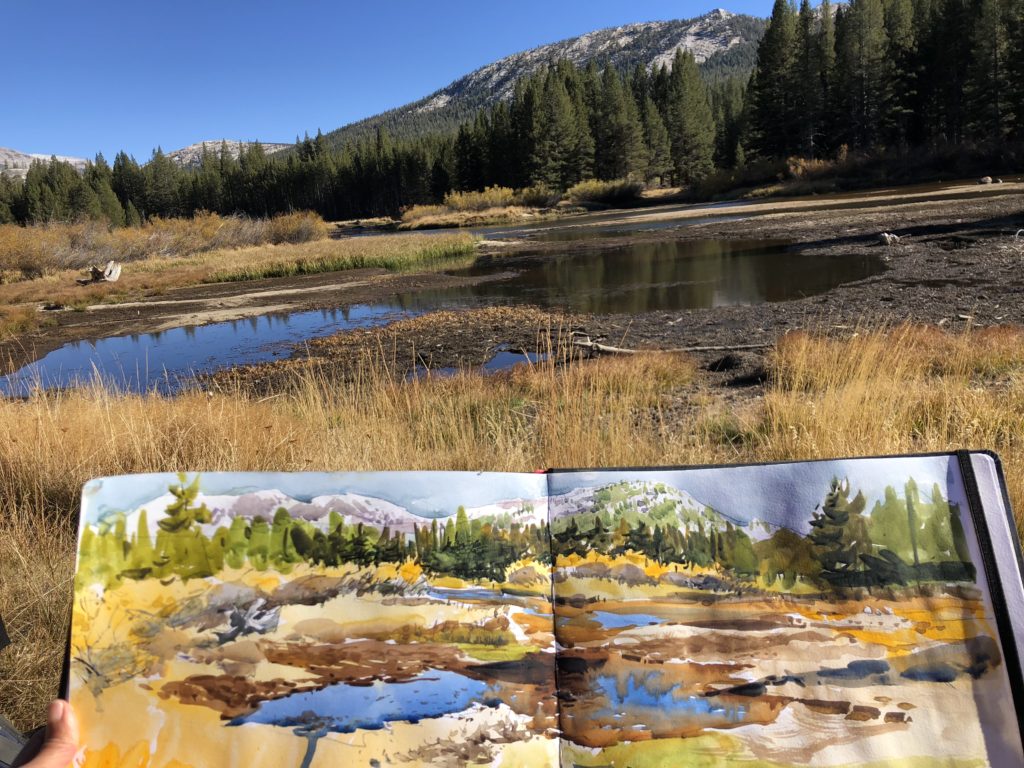 The colors on the late afternoon drive back are worth exploring in full sheet watercolors – these definitely got added to a so called solo show that I am aiming for in 2019.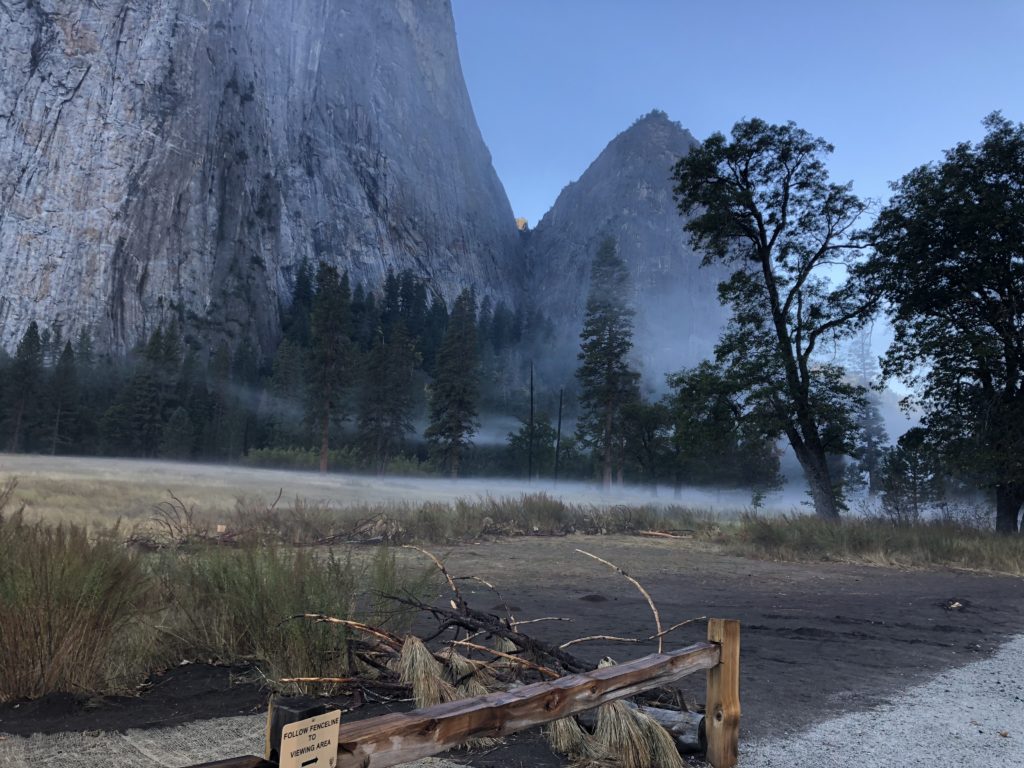 We did not hike much, nor did we see Bridal veils fall, but whatever we saw of Yosemite is enough to make you fall in love with it and make you yearn for it another six months.