I am excited to share my inaugural Masterclass called COMPOSE with you online and to thus make it accessible wherever you may be.
PURPOSE
This is a long format masterclass suited for people who wish to do deep focussed work towards –
Making paintings emote what the artist feels. Despite this topic being ripe for extreme abstraction, we will limit the inaugural batch to impressionistic realism and will push to adopt direct watercolors as a method.
Generating a tool kit for individual artists to pursue a deeper study even after the workshop ends.
Examples of Uma's style which she will lecture and use as guide style – One, Two, Three
TUITION COST
$700 + Paypal fees (4 x 90 minutes of small class instruction + 2 day workshop)

How I arrived at the price point:
My 2-day workshops for 12 attendees cost $350
My weekly classes for 6 attendees cost $300 for 300 minutes of instruction.
COMPOSE, with 360 minutes of total weekly instruction + workshop would ideally cost = $360 + $350 = $710
FORMAT
90 minute classes followed by a 2 day workshop.
MONDAY WEEKLY CLASS
Jan 4, 2021, 90min
Jan 11, 2021, 90min
Jan 18, 2021, 90min
Jan 25, 2021, 90min
You have 2 options for the weekly class:
09:00am – 10:30am
OR
07:00pm – 08:30pm
All times are in Pacific Day Time (UTC-7)
Check World Clock to see this in your time zone.
Both the morning and evening Monday sets of people will join together for the 2-day workshop.
SAT + SUN WORKSHOP
Jan 30, 6 hours
Jan 31, 6 hours
Each day of weekend workshop will have
09:00am – 12:00 pm, Part 1
12:00 am – 01:00 pm, Lunch Break
01:00 pm – 04:00 pm, Part 2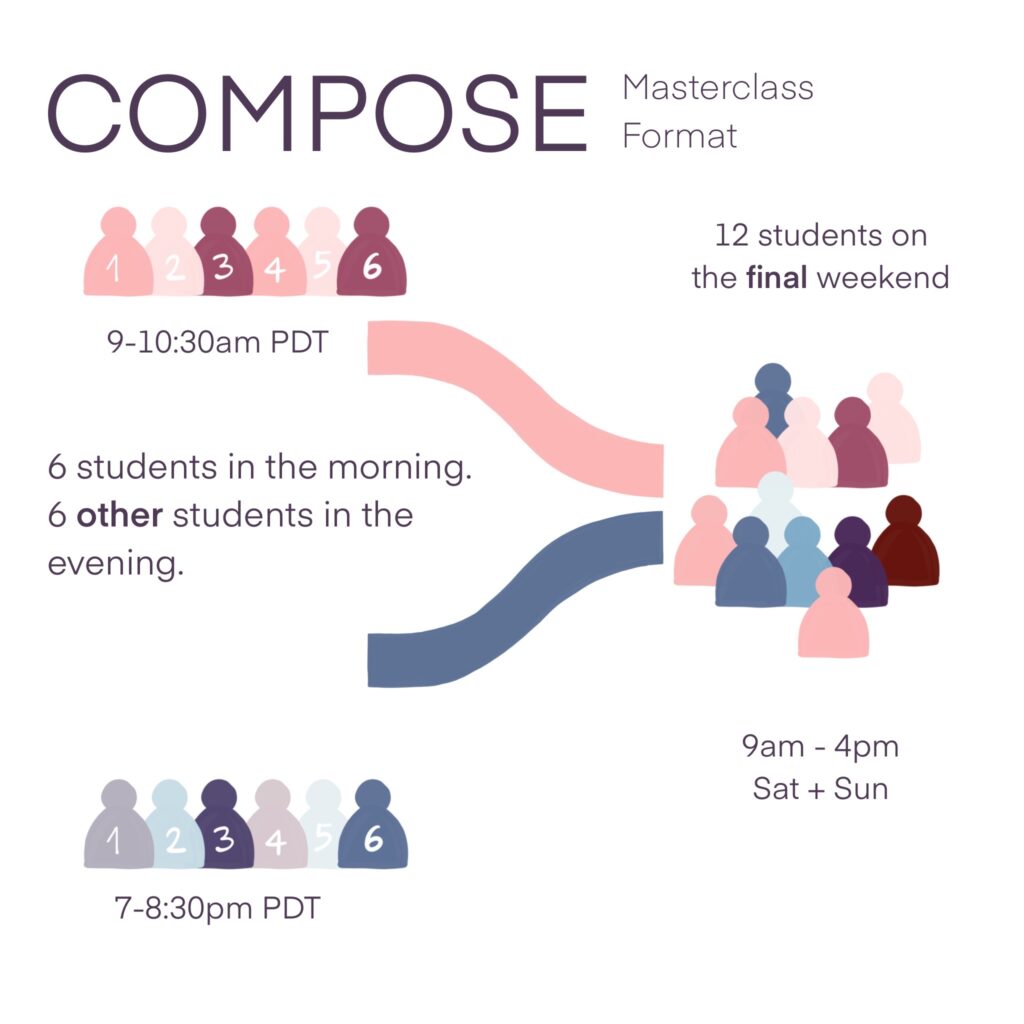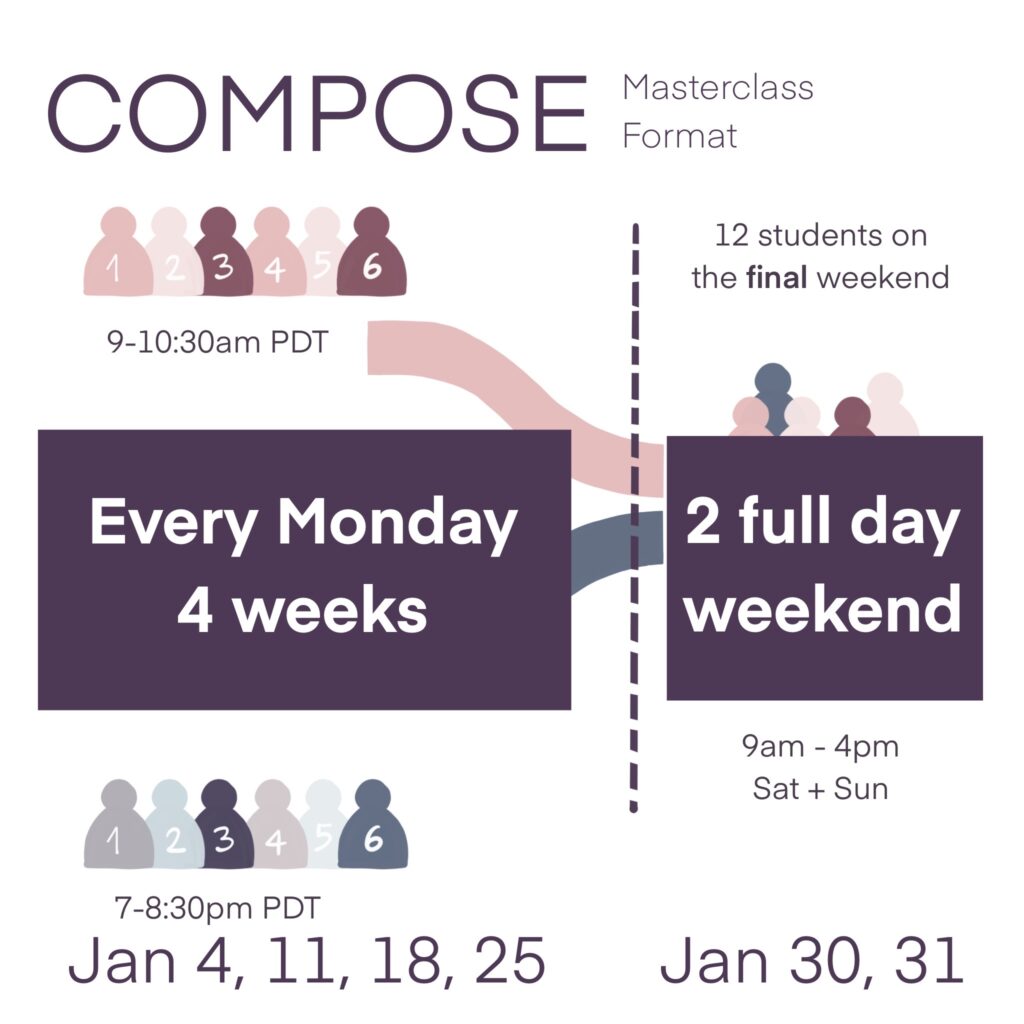 Lesson plan is at the end to ensure people read all bits and pieces.
Knowledge of basics of color mixing, washes, brush types, vocabulary like values, glazing will be assumed.
Right for advanced intermediate artist. Tenacious newcomers are welcome if they have the propensity to do research and self-help.
Online yet interactive workshop with feedback customized for every student.
Student participation and cross pollination is the strength of my in-person and online workshops.
Testimonials(LINK) for Uma's online weekly classes.
Testimonials(LINK) for Uma's online workshops.
Adult students only
Guidance from a teacher who has taught internationally, 1-1, and in varied class sizes formats.
My work can be seen on Instagram, Facebook and in my new book on Digital Drawing
Classes will be recorded for Uma's purposes.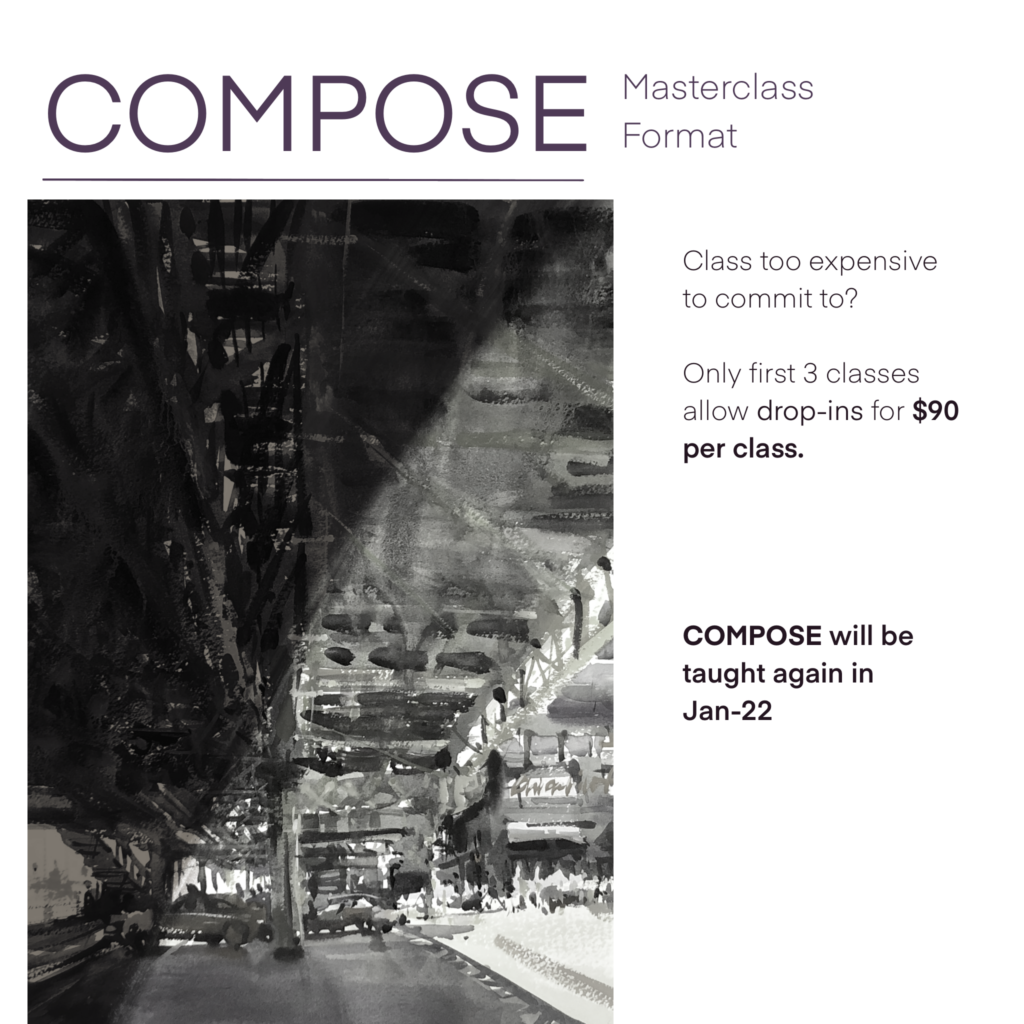 Join me 2021!