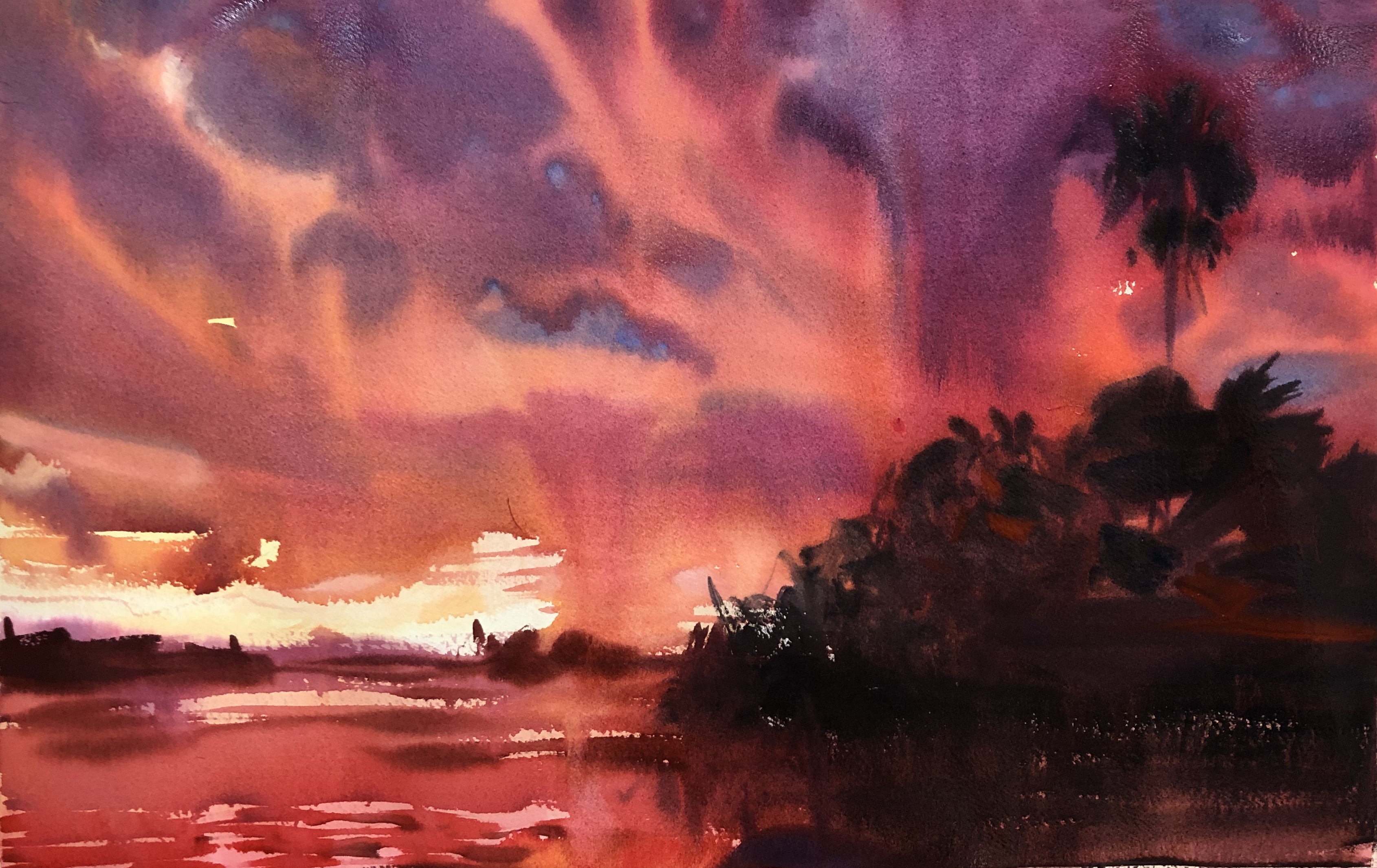 WATERCOLOR: Elegance in Watercolors (Chicago)
April 7, 2019 @ 9:00 am

-

April 8, 2019 @ 4:00 pm

$390
This is an investment workshop – we will invest in our art and get the best return on investment by employing just enough shapes, colors and strokes. This is Uma's definition of elegance and we will study how to use just enough design elements to make watercolors sing. Exercises during each day will build up towards a final in-studio painting. We will focus on the technical skills at the beginning followed by discussion of elements of design and Uma's philosophy of painting. We will also do a few verbal exercises and exercises that help us 'look' or develop the artist's eye. If you've always wanted to overcome the fear of wet in wet painting, rest assured that at end of the workshop, you will feel more confident about approaching it independently. The workshop promises to be full of rigorous exercises and exhaustive mental challenges which will leave you spent but stronger – like a weight training class should leave you! The group dynamic is a wonderful opportunity to experience different perspectives within wet-in-wet style of painting. There will be 1-1 discussions at least twice a day and a critique at end of day two.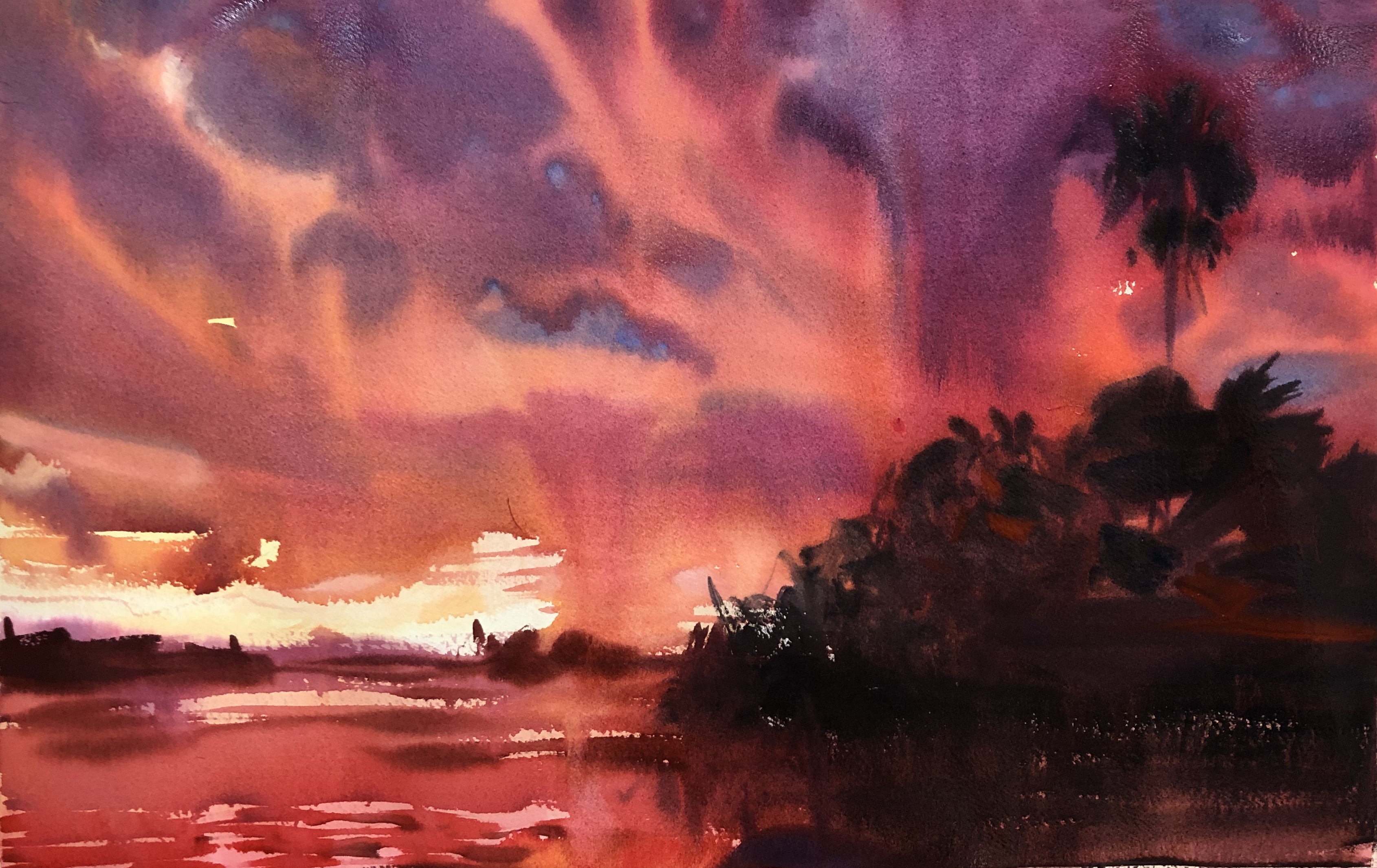 Elegance in Watercolors
Seascape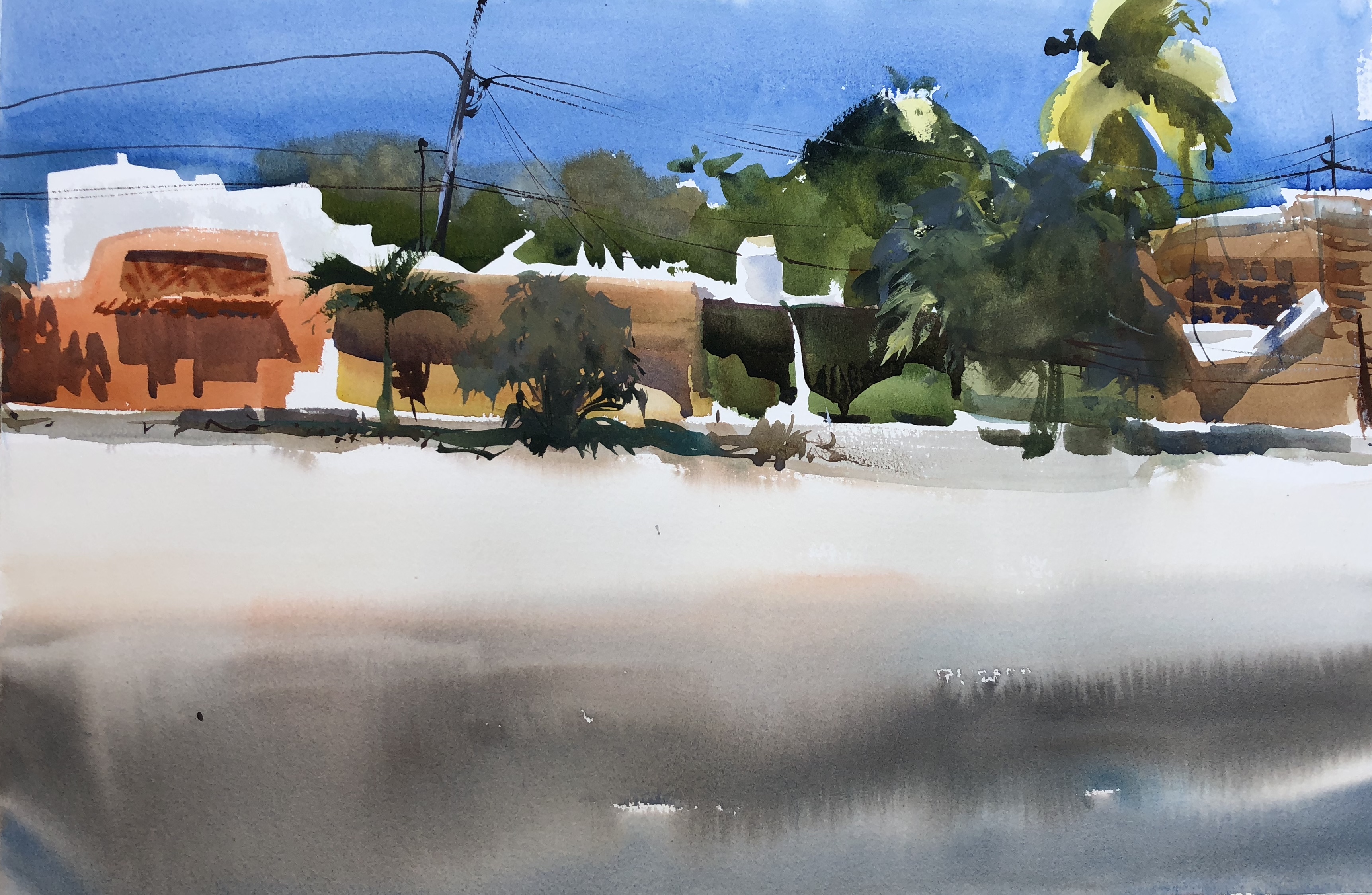 Elegance in Watercolors
Townscape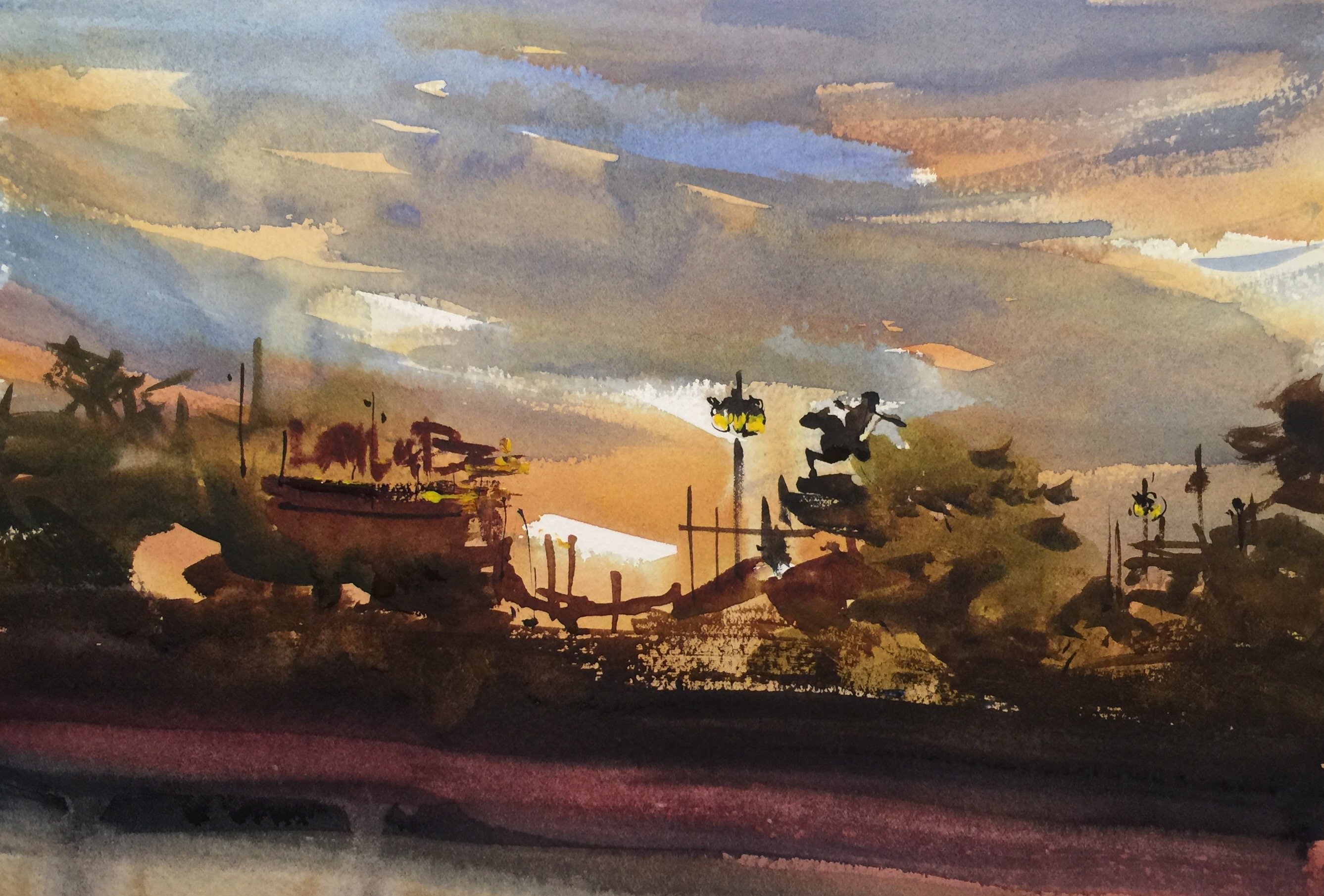 Elegance in Watercolors
Chicago study!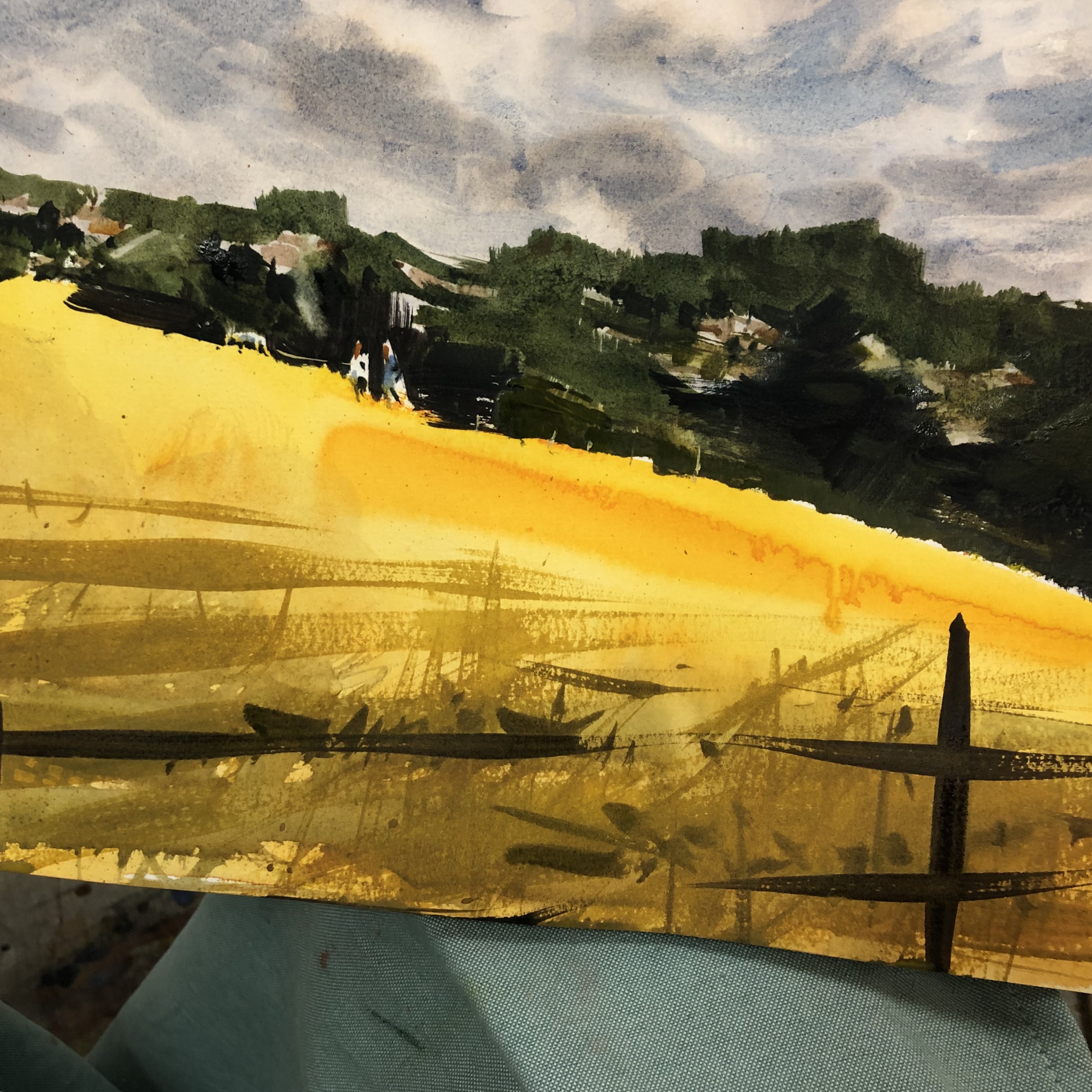 Elegance in Watercolors
Hiking in Bath, UK